AutHaus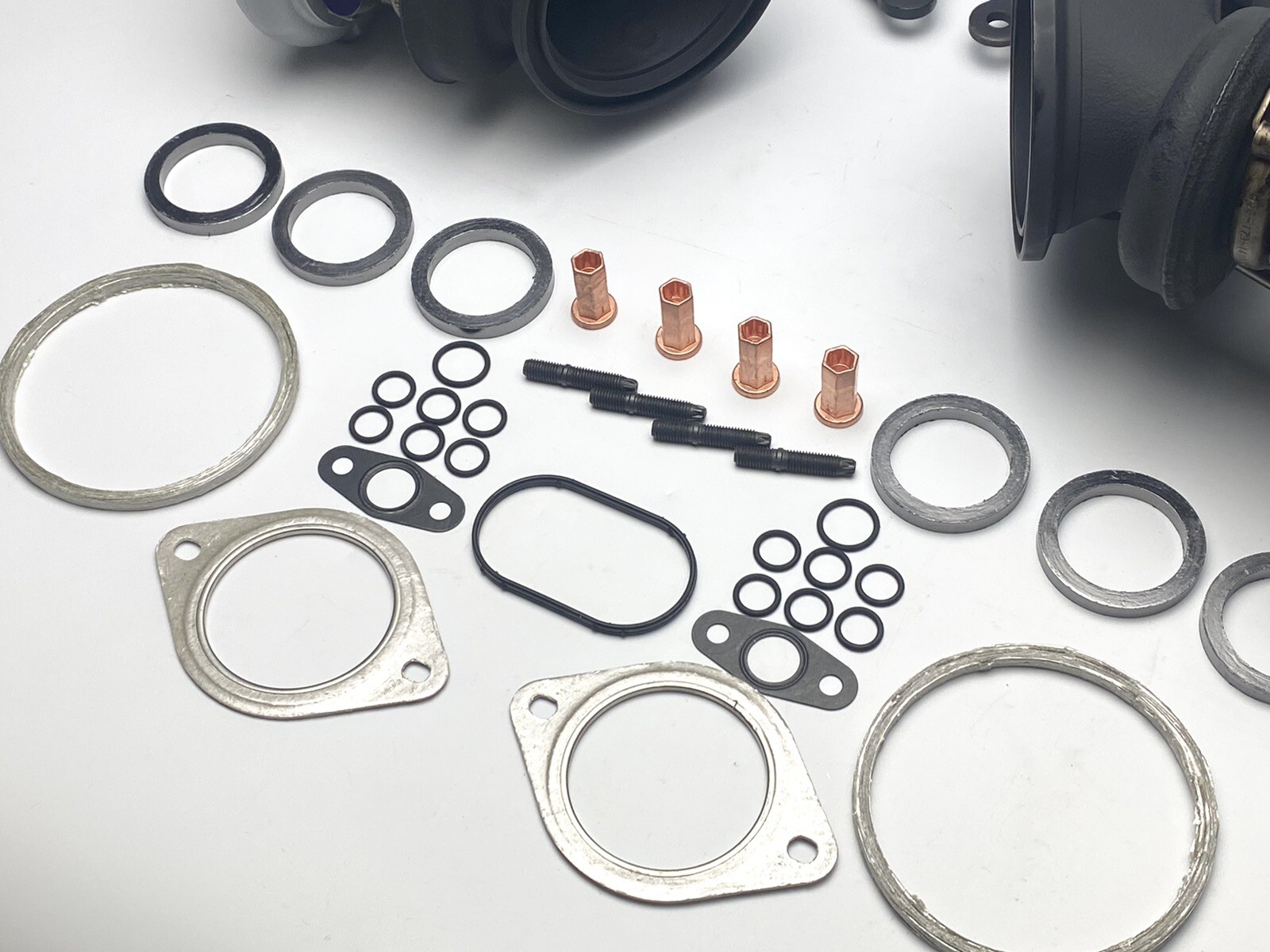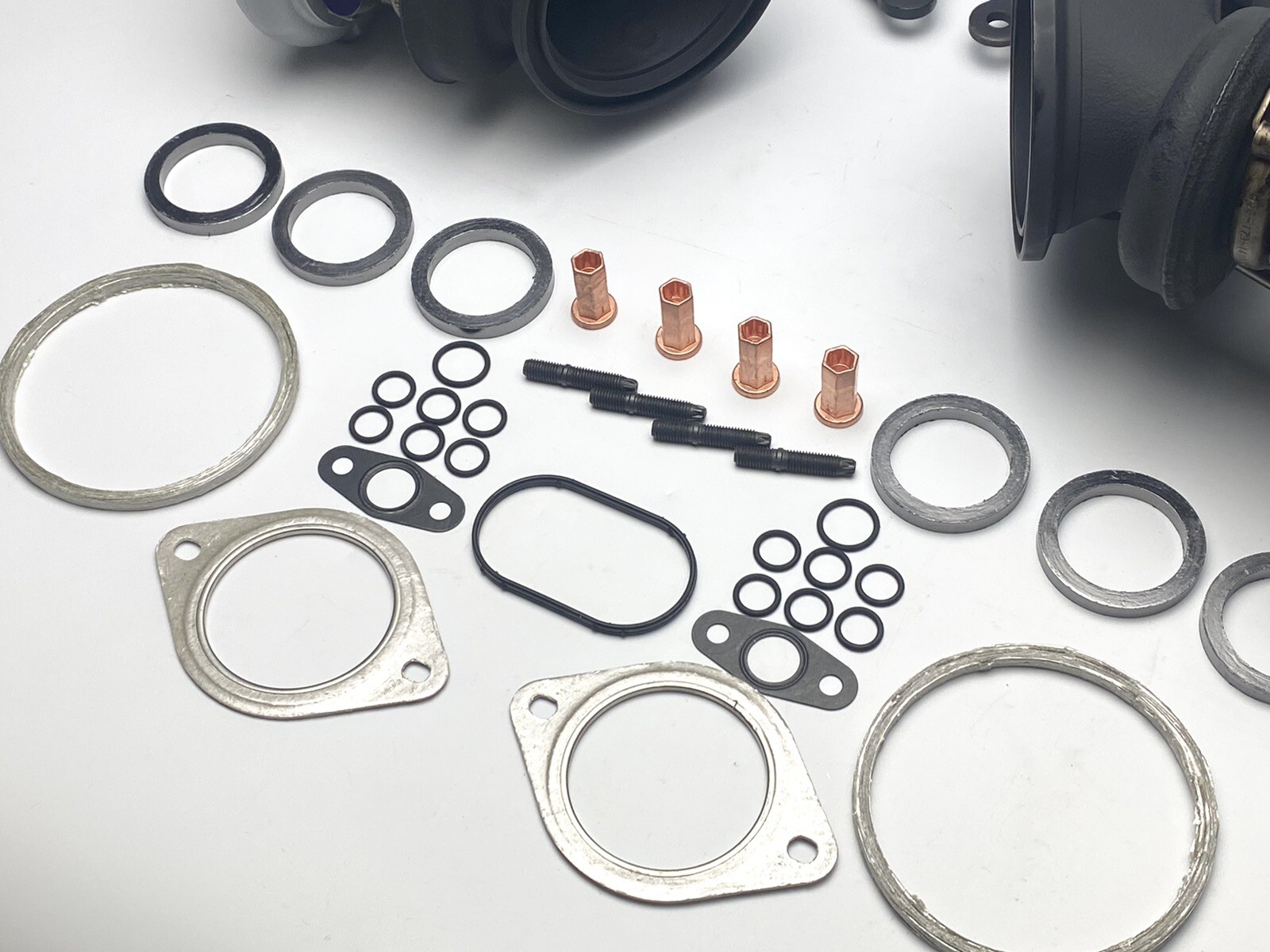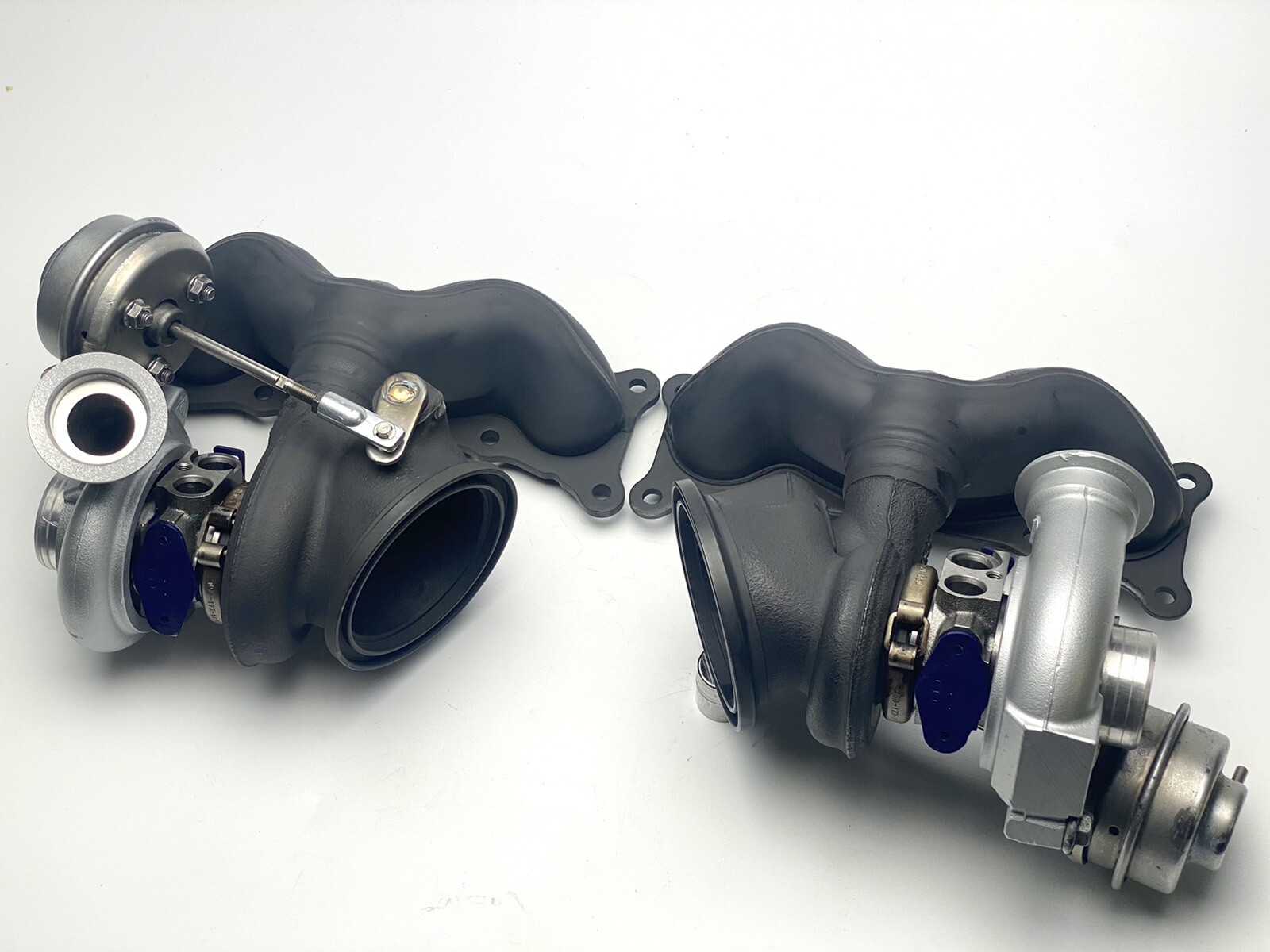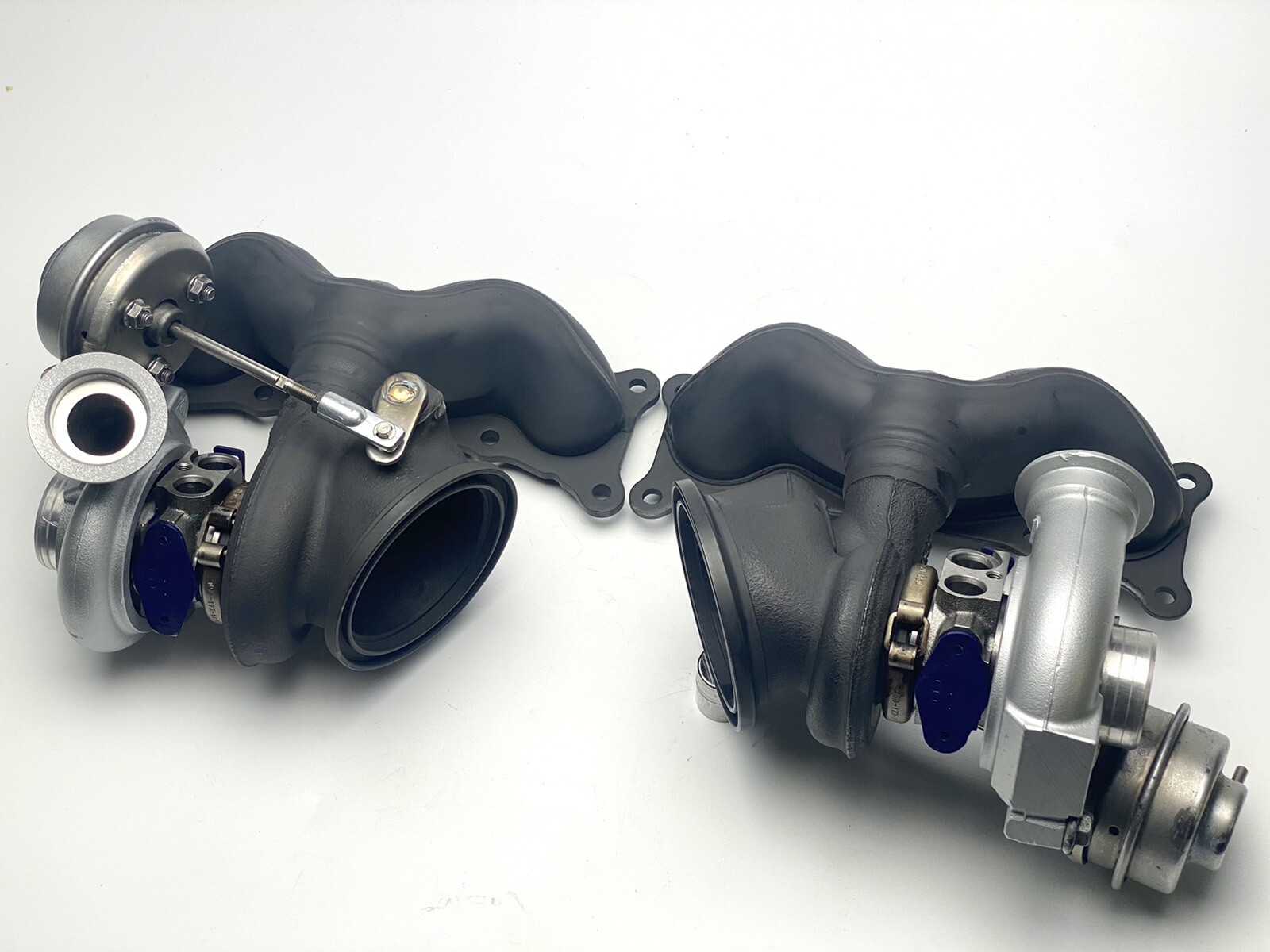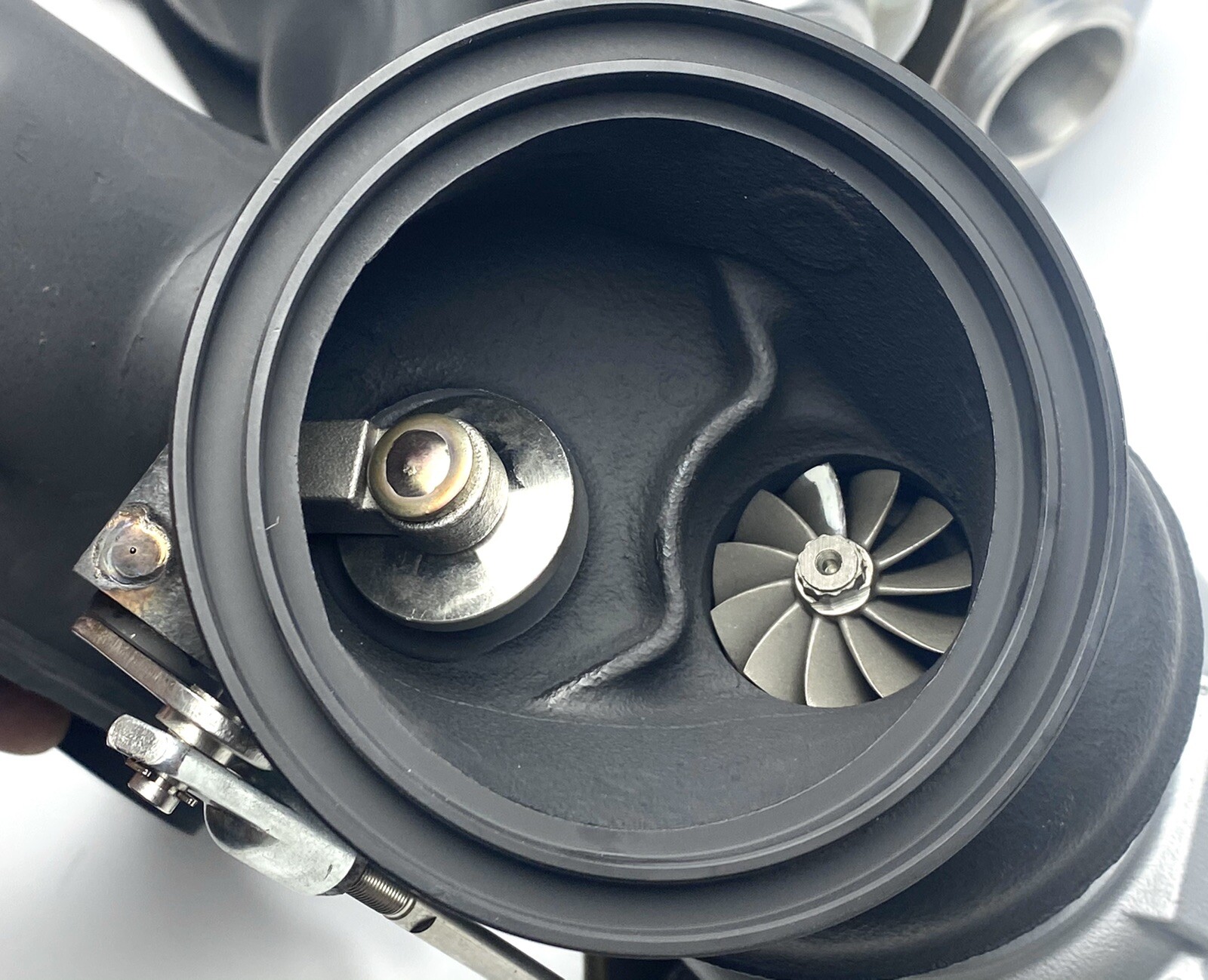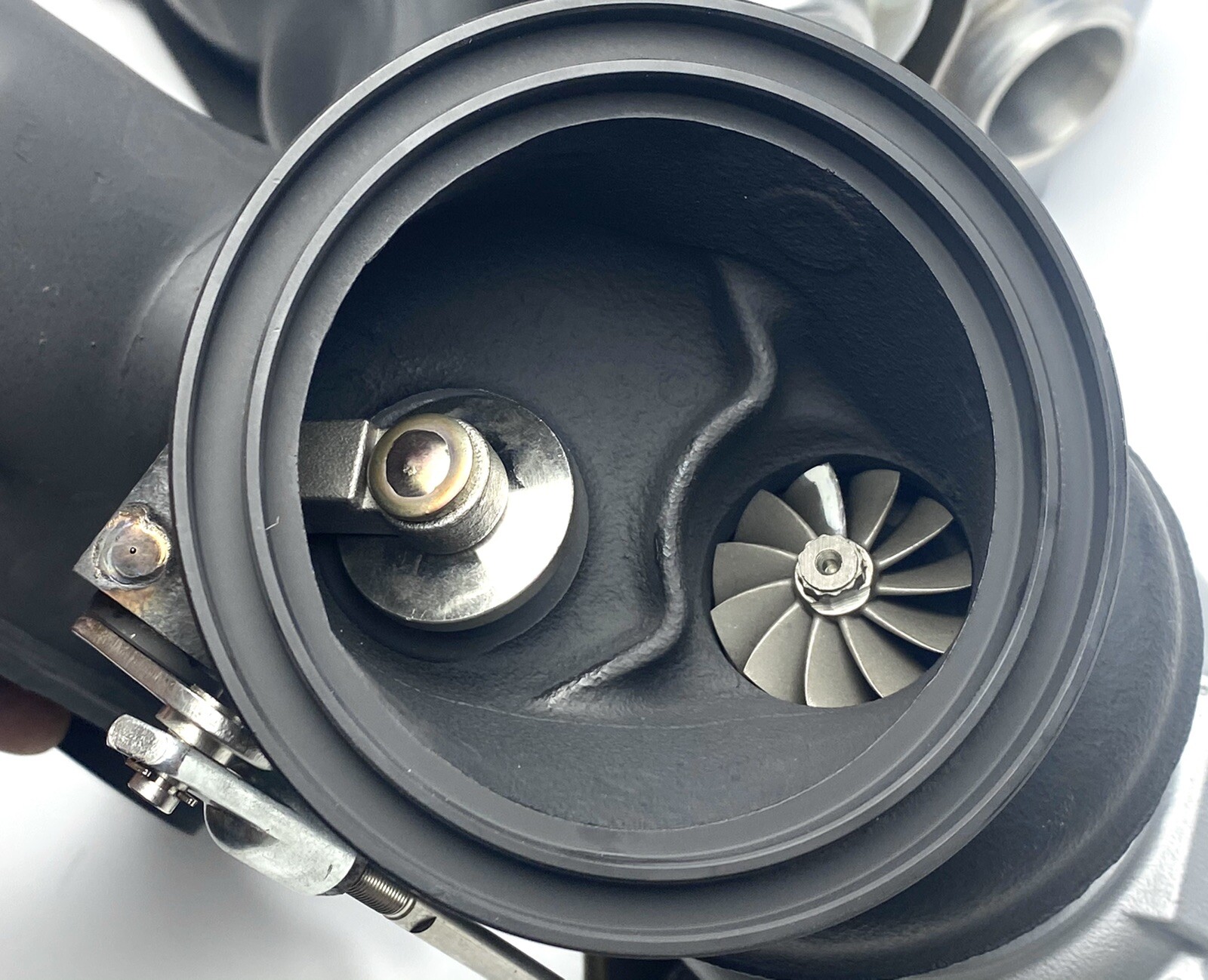 Listed we have re-manufactured front and rear turbos. Waste gate functionality has been 
fully restored. We did this by fully rebuilding including their seals and bearings. This kit 
comes with all necessary gaskets to replace both turbo chargers.
Your N54 powered BMW makes the power it does because of the twin turbochargers that 
are tucked away in the right side of the engine bay. Turbochargers can last a long time, 
however, they can also fail which will require a replacement.
Some common signs to look for if they are failing include:
Oil Leaks
Smoking Exhaust
Low Boost
Limp Mode
High Oil Consumption
Engine Fault Code 30FF
This kit includes the following parts:
(1) Re-manufactured Front Turbo

(1) Re-manufactured Rear Turbo

(6) Manifold Gaskets 

(2) Down pipe Exhaust Gaskets

(12) Oil/ Coolant Line O-Rings

(1) Radiator Hose Gasket

(2) Oil Drain Line Gaskets

(2) Oil Drain Line O-Rings

(2) Turbo to Down Pipe Exhaust Gaskets

(4) Studs

(4) Nuts
Core deposit of $400 required before shipping. Please visit 
the following link 
before purchasing: 
https://www.ebay.com/itm/154465255668
Vehicle Fitment
| Make | Model | Submodel | Engine |
| --- | --- | --- | --- |
| BMW | E71 | X6 35iX | N54 3.0L |
| BMW | E71 | X6 xDrive35i | N54 3.0L |
| BMW | F01 | 740i | N54 3.0L |
| BMW | F02 | 740Li | N54 3.0L |
We are a family based small company looking to pass on savings and quick shipping speeds to our fellow eBayers. Detailed pictures are provided so that you may fully understand what you will be getting without any surprises. Quality and customer satisfaction is what drives us as a business.All of the parts we sell are guaranteed to be in good working condition unless otherwise noted. Our photos provide an accurate representation of the listed product.
To ensure the items you are interested in fit your needs, please do some background research and ask as many questions as you need to be certain you get what you are looking for.
We highly recommend asking your local dealer to ensure compatibility.
Please buy with confidence!
All parts are on the shelves ready for quick turnaround times.
Processing time is the same day or 1 business day.
To allow our cheap prices, we alternate between FedEx and USPS.
Local pickup is always an option we offer.
Warranty is for stock applications only, we will not warranty parts pushed over their stock intended limit!
30 Day Money Back Guarantee!
If something fails please be sure to contact us and we will either refund you or replace with a similar part!
Items may show signs of wear, light scuffs, scratches or other imperfections as a result of this being a used part. We do our best to visually capture and describe any issues if there are any!
We have a 30 day return policy, meaning we will only accept requests for returns during the first 30 days from the date of arrival
We do not accept returns if the part was marked ?for parts?.